Dec
19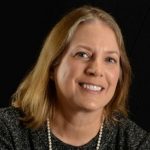 It is a great pleasure to announce that current Houston Foresight Master's student Bes Baldwin won the Master's category for the year's APF Student Recognition Competition. She entered her Framework Foresight project on "How Do You Feel Now? An Exploratory Analysis of the Futures of Clinical Research Regulation." The central question Bes considered was: "Can the regulatory systems for pharmaceutical research and development evolve quickly enough to accommodate the rapid changes occurring in drug development and clinical research?" Below is a snapshot of four scenarios she developed to aid her analysis:
Bes will receive a Certificate of Achievement from the Association of Professional Futurists. She also has a choice of:
(1) a two year Student Membership in APF, or
(2) the registration fee (excluding residency) for one APF meeting within two years of the award.
You can also view the other excellent Houston entries: