The Houston Foresight Program continues to develop its research capability, drawing on our network of faculty, alums, and, of course, the students.
We completed a project on "The Future of Work for NASA's Langley Research Center." The project used scenario planning to create long-term views of the future of work. The scenarios will be used to "wind tunnel" the current plans and activities of NASA, and enable them to make the appropriate adjustments to their current strategy. The goal was to stretch thinking out to the world of work in 2050 and then "bring it back" to a strategic approach and initiatives that could be started in the present. The Houston Foresight team consisted of Andy Hines (PI), alum Maria Romero (Project Manager), and students Tim Morgan, George Paap, and Mathew Palubicki.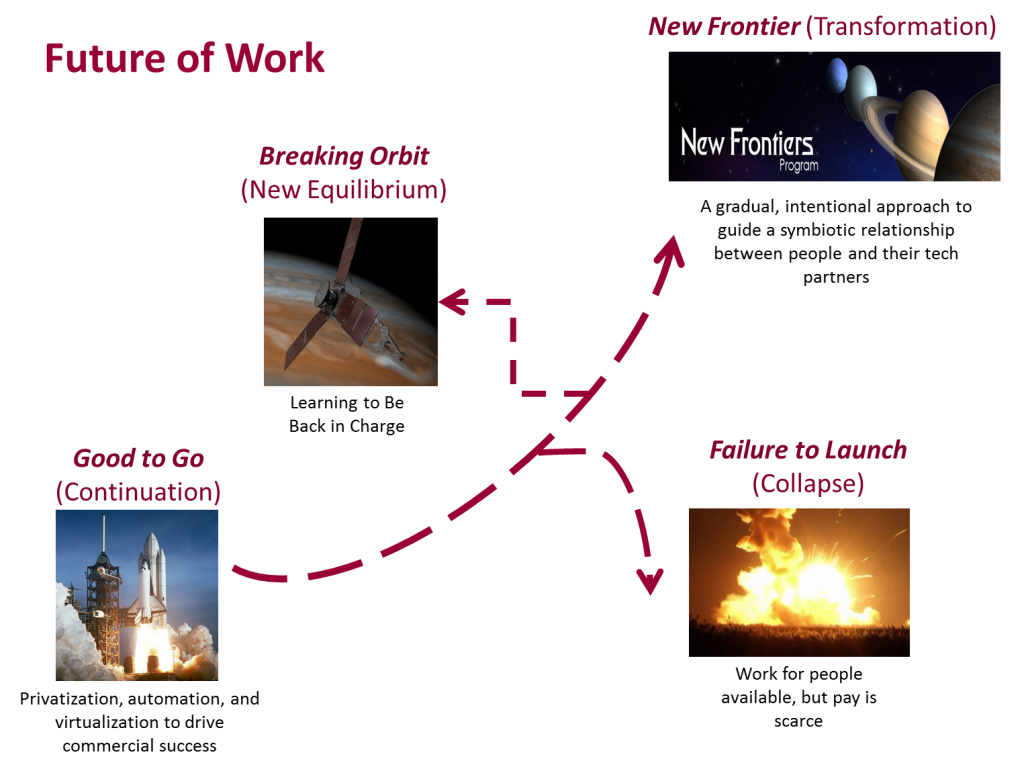 We also completed a project with Kimberly Clark Corporation on "Technology in Baby and Childcare Products To 2030" that we are briefing at their headquarters this month. It is currently confidential, so we are not yet able to share it. The five-month study focused on consumer attitudes, highlighting parents and the growing subcategory known as "baby tech." The findings offer specifically long-term strategic insights with respect to the use of technology in products for babies and young children. The foresight methodologies used included Horizon Scanning, Three Horizons, and Causal Layered Analysis as well as pieces of Houston Foresight's Framework Foresight approach. The Houston Foresight team consisted of Andy Hines (PI), faculty Alex Whittington (Project Manager), and students Tim Morgan, Justin Ochs, Cindi Stuebner, and Mathew Palubicki.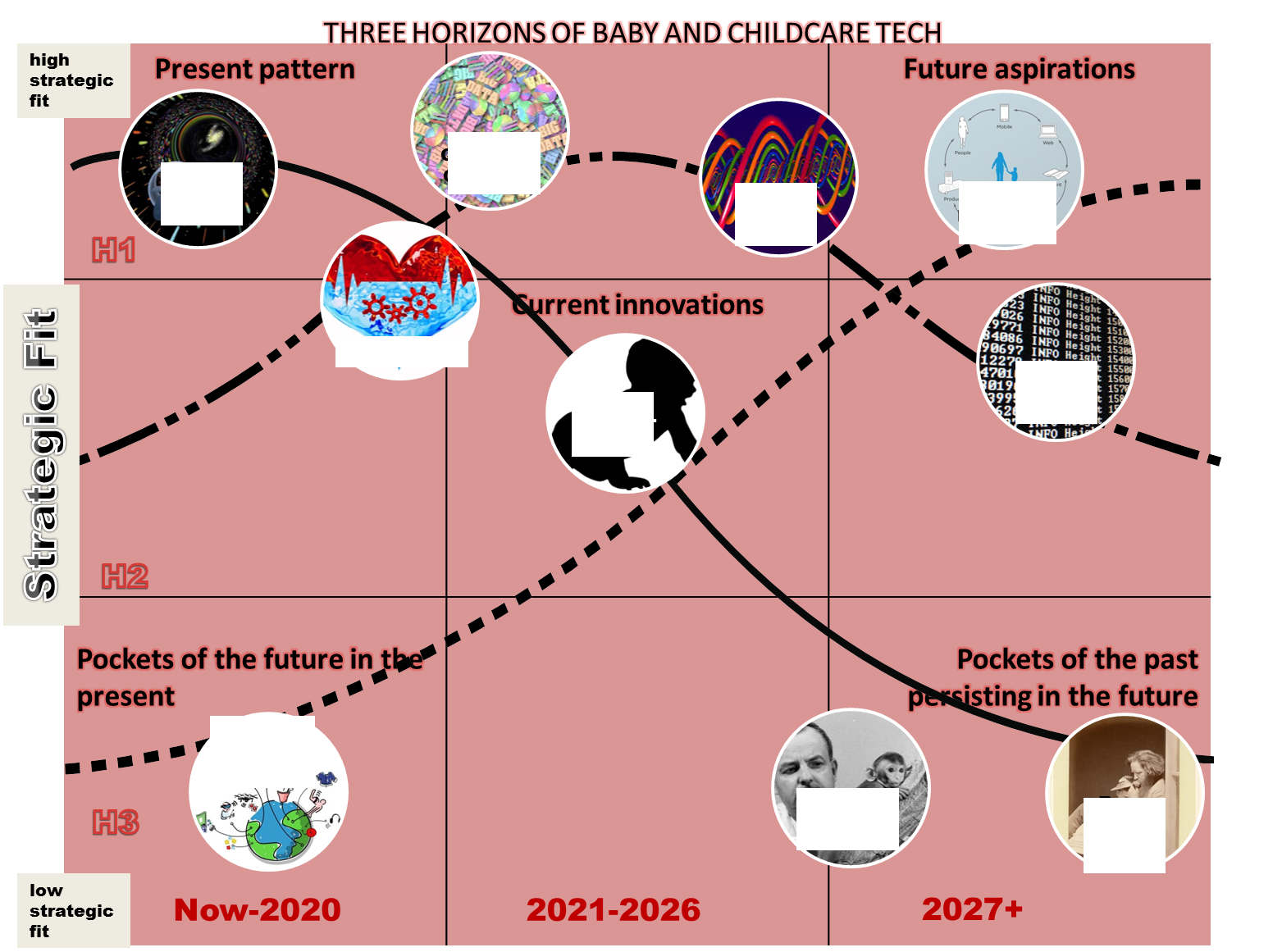 We have also continued our collaboration with the Northern Research Station of the US Forest Service. The purpose of the project has been to help them set up a Horizon Scanning system. Indeed, it is up and running, as our joint team has tagged 855 scanning hits to our online library at this point! You can check out blog posts highlight key scan hits on our blog, and we also developed a  Forest Futures newsletter. We are now writing some articles and a technical report based on what we've learned. The Houston Foresight team for 2017 consisted of Andy Hines (PI), alums Johann Schutte and Maria Romero, and students Kurt Callaway, and Kimberly Daniels.
These research projects provide great experience for our students. I would like to thank our sponsors Dave Bengston and Mike Dockry at the Forest Service, Clay Bunyard at Kimberly Clark, and Rich Antcliff and Sara McRae at NASA. We are always on the lookout for new Sponsored Research Projects, so please let us know if we could help! – Andy Hines