Nov
13
Each semester UH welcomes students new to the Graduate Foresight program who come from differing backgrounds, life experiences, undergraduate and sometimes other graduate programs interested in using futures studies in ways unique to their ambitions. This fall semester is no exception. Whether enrolled as a candidate for the 12-credit hour certificate program or the 36-credit hour Masters program, each brings his or her own understanding of the world to engage with the faculty and other students about emergent changes that signal an expected future, and each gains research-driven practice in exploring possible alternative futures that guide and inform present-day strategy.
New to the program this year are: Lesia (pronounced "Lasha") Fejer, Gregg Dunn, Jonathan Casiano, Hannah Kim, Collin Sledge, Yannis Kavounis and Tim Murphy. The snapshot profiles of some, presented below, provide a glimpse of the distinguishing résumés that characterize the newest members of our Houston Foresight community.
Lesia works for the British Government as a Science & Innovation Officer to build the stepping-stones for future scientific discovery and innovations for the benefit of the UK. Prior to working for the British Government, she studied a myriad of topics, in-depth, at Texas A&M University including biomedical sciences, anthropology, psychology, international development theory and science & technology policy. Having earned a Master of Art (MA) degree from the Bush School of Government and Public Service, Lesia sees futures studies as the right opportunity for furthering her career pursuits. Growing up she played five different sports at an advanced/competitive level, and was given the opportunity to represent the USA in two different sports at the Junior Olympics. Although its been a while she she has competed, Lesia will not pass up a chance to play in the future or to go to a game.
Gregg has worked in the auto industry for 25 years, and has been a member of the United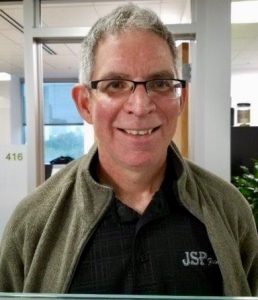 Auto Workers union the entire time. He believes the union is a good counterbalance to the auto company for which he works, and  continues to labor effectively alongside of union colleagues in good as well as hard times. Gregg has always been fascinated by the future, and presently is concerned with future implications of advances in technology and automation, pondering questions such as: "What might happen to our manufacturing base? How can we work to keep pace with the ever-changing world? What kind of jobs will be displaced by automation?  What kind of jobs will be created? How will humans fit into the changing work environment?" Gregg readily admits that he is not solely focused on the auto industry regarding the future; however, it encompasses a significant part of the work that he does.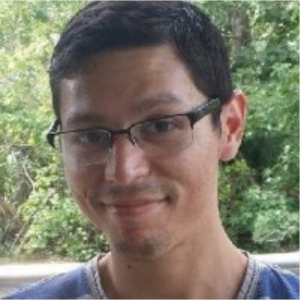 Jonathan is a development writer for Baylor College of Medicine. Prior to his role at Baylor, Jonathan worked as a communications specialist and paralegal at the law firm of Bain and Barkley, and a copywriter for the Houston area marketing agency, DrumBeat Marketing. After obtaining a BA in Interpersonal Communication, he interned in the communications office of the Harris County Office of Homeland Security and Emergency Management before earning Master of Public Administration (MPA) degree from The University of Texas Rio Grande Valley.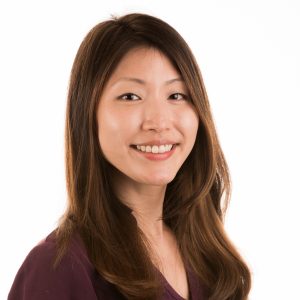 Hannah is currently a Talent and Analytics Manager at Campbell Soup Company. She has over 10 years of cross-functional experience in Finance, HR, and Strategy across CPG, Retail, and Hospitality industries. With passion for learning, Hannah's ultimate goal is to become a foresight strategist to help individuals and organization achieve their goals through a future-focused, measured approach. Hannah loves to challenge herself in marathons and travel around the world trying different cuisines and learning languages and cultures.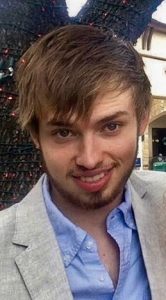 Collin is a recent UH graduate with a Bachelor of Art (BA) in Economics. He learned about the Foresight program as an undergraduate from Dr. Andy Hines (Andy) while pursuing a minor in Energy and Sustainability. Andy spoke about foresight and how it is being used and can be used in application to the energy sector. Collin was sold. He is particularly interested in the possibility or probability of new economic realities brought about by converging exponential technologies. Managing transition to the fourth industrial revolution is a fascinating economic challenge to Collin. As well, he is interested in the ways in which the world may respond to climate change and increased extreme weather instances, particularly in tropical developing nations.  His interests are basketball and stand up comedy, and his not-so-guilty pleasures are Kanye West albums and Tarantino movies.
We welcome our Fall 2017 new foresight students, and look forward to how they will help positively shape futures studies as a discipline and through foresight practice. — Kimberly Daniels