Apr
8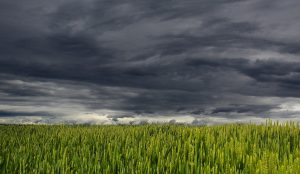 Technology continues to move at blinding speed.  In less than 5 years, it is projected that the "latest and greatest" of trends, virtual (VR) and augmented reality (AR), will see world-wide revenues of over $160 Billion. In 2016, that figure was $5.2 Billion!  This increase in revenue is reflective of a technology that will shape current markets and create new ones seemingly overnight.  In many ways, we are at the dawn of a new age.
As this technology opens new and exciting doors for everyday users, it will also create unique business opportunities.  Many new VR and AR based businesses will be created.  Meanwhile, existing and traditional business models will need to discover ways to utilize VR and AR to retain and attract customers.  Much as the internet revolutionized commerce, VR and AR will do the same.
As with the internet, the dangers associated with the spread of VR and AR technology will not be initially understood.  The massive amounts of data being generated and captured by this technology will be rich targets for hackers and cyber-terrorists.  As a UH foresight student, who works in the cybersecurity industry, the signs of the impending storm are as ominous as dark clouds over the prairie! Companies will need to understand the risks of embracing this tech before fully deploying it to customers.  Cybersecurity, however, has traditionally been reactionary in nature.  New foresight based approaches to these issues are needed to ride out the storm.
Can the cybersecurity lessons of the past be enough for companies to adequately prepare to protect their customers' data before jumping into the pool of VR and AR?  Are we ready for the new reality? — Mike Ivicak
Save